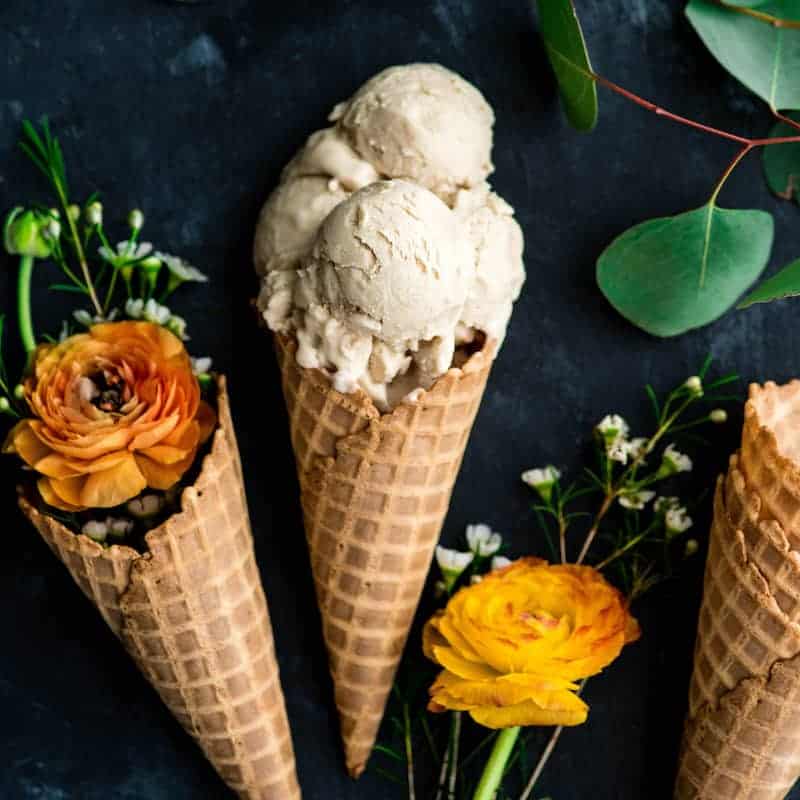 Prep Time 5 minutes
Total Time 1 hour 30 minutes
Servings 1 pint of ice cream
Calories 155.8 kcal
Ingredients
1 14 oz can full-fat coconut milk or cream
¼ cup honey (maple syrup for vegan)
¼ cup almond butter
1 tsp pure vanilla extract
¼ tsp sea salt
Instructions
Place all ingredients into a Vitamix (or other high-powered blender) in the order listed.
Blend on high for 30 seconds, or until smooth and mixture is homogenous.
Turn on your ice cream maker.
Pour mixture directly from the Vitamix into the ice cream maker while it is moving.
Let the ice cream churn for about 20-25 minutes until it becomes a firm ball or the ice cream maker stops rotating.
Transfer to an airtight, freezer-friendly container and freeze for at least 1 hour, or until completely frozen.
Makes about 1 pint of ice cream.
Recipe Notes
Many people ask me if they can make ice cream without an ice cream maker. The answer is yes, you can churn it by hand but I highly recommend investing in an ice cream maker if you want the creamiest, dreamiest, homemade ice cream possible.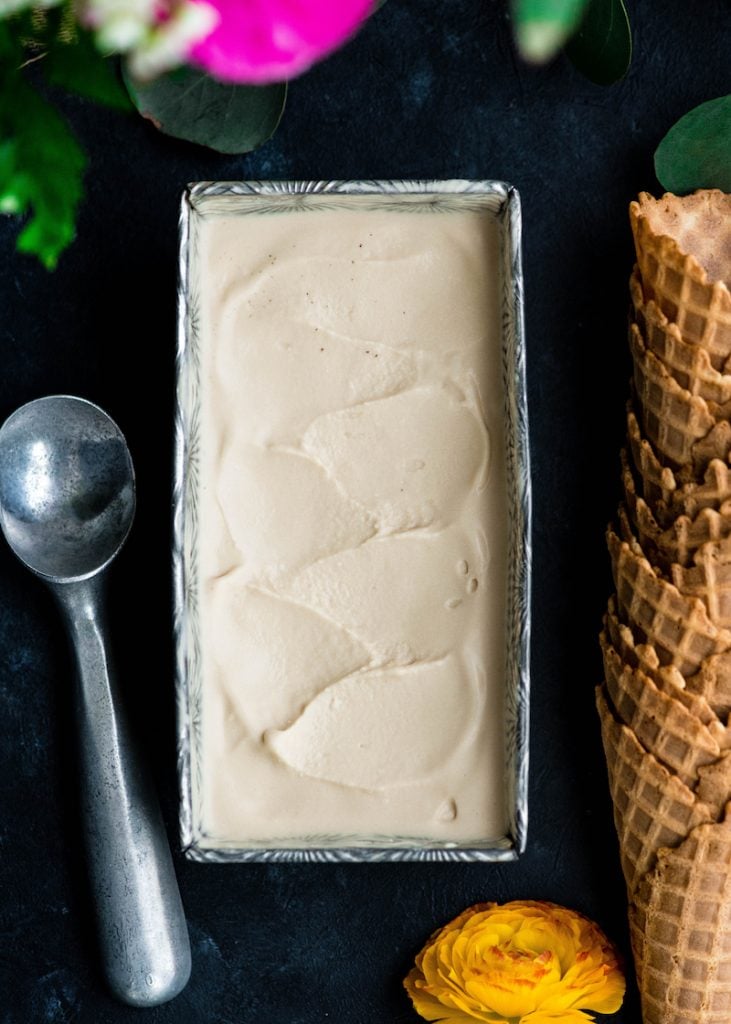 ---